Well, I've been away from Utah for almost 4 years... Crazy. I was so ready to get out of there and try a new adventure in CA. I learned so much about myself, I met some great people, I worked with some people and kiddos that have changed my life forever, I made some friends for life and I met my sweet husband. Now my husband and I have been in Austin, TX for 5 months for his work and its finally time to come back. Who knew that I would miss Utah
so
much? We leave the second week in Sept. (the
BYU
vs UCLA game is on the 13th and Cory "has" to be there). I'm dreading the drive! Cor and I have to drive separate, and its normally about a 26 hour drive. YUCK! But, with all my potty and snack breaks I'm sure it will take much longer! I'm dreading the drive so much, along with the packing.... We are still looking for a place to rent. We have a few options but nothing for sure yet.... It's starting to make me a
little
nervous. I know that eventually everything will work out though.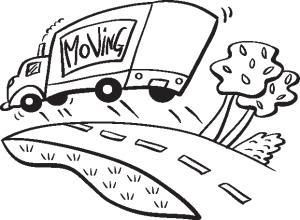 And an update on my pregnancy...... :)
I haven't thrown up in 2 weeks! WOOO! I can't believe how exciting that is. Also, thanks SOO very much to all those who commented and gave me mommy advice and encouragement on my earlier pregnancy post. I have a doctors appointment on Aug. 25th! That's when we will find out if we are having a boy or a girl! Im so excited! I'll get put up some of those famous "belly" pictures soon. I can't believe how big I feel already and I'm only half way! When we get back to Utah I want to find a pregancy yoga class... so if anyone knows of anywhere... please let me know. I've been so outrageously emotional recently, I seem to cry over the most ridiculous things! And I am always craving something.... gyros, chocolate, mash potatoes, any kind of meat, chocolate, chocolate chip cookies... anything sugar. It's crazy!
Cory and I are going to Sea World tomorrow in San Antonio and the River Walk! I'm so ridiculously excited, I feel like a little kid! I'm sure we will have lots of fun pictures to put up!
Please keep the mommy advice and encouragement coming. I love to hear about anything that helped you during your pregnancy or with your little ones. Thanks everyone!